Welcome to Year 4

Mr. Hayward-Mitchell - Clover Class
Mrs. Colt - Heather Class
Miss. Birch - Year 4 Teaching Assistant
Miss. McDonnell - Year 4 Teaching Assistant
---
Autumn 1 2023-2024
Welcome back to a new school year and the first of our half terms in Year 4! We have lots of exciting learning planned for the weeks ahead and the children are all geared up to begin our new history based topic. This half term, our topic question is:
"

How important were the Gods and Goddesses in Ancient Greece

?"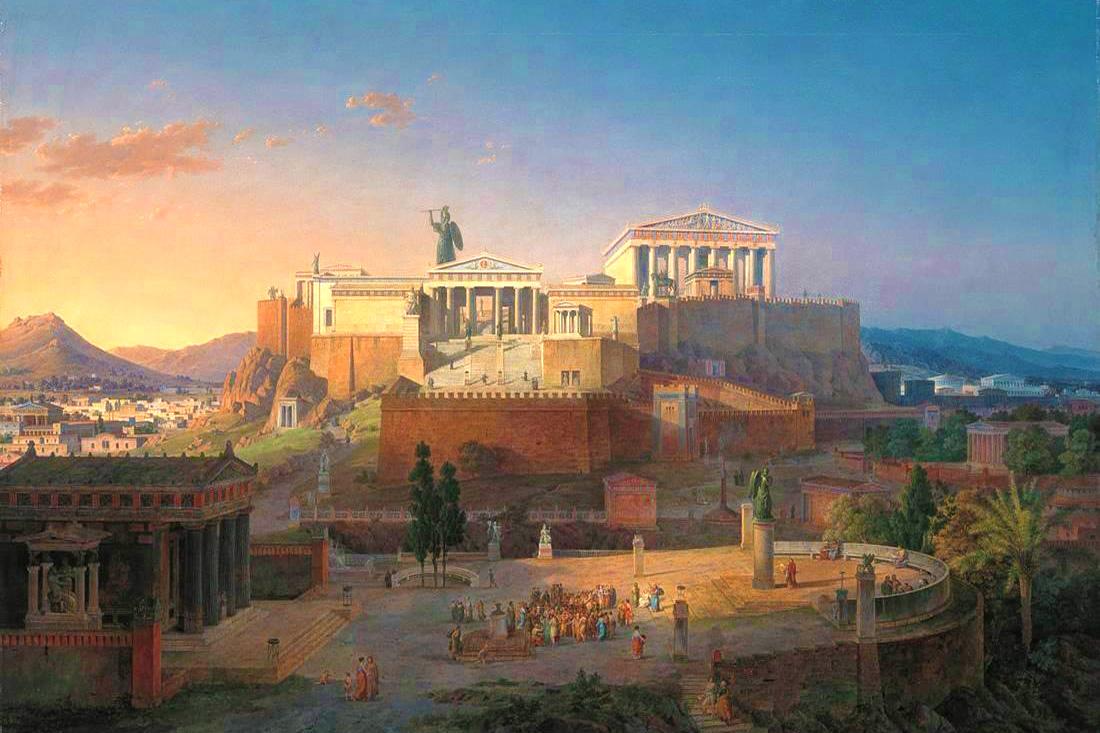 This half term, the children will be diving into a historical study of the Ancient Greeks. They will be learning about how the Gods and Goddesses in Greek mythology played such an impart part in their culture, and will be comparing life today with that at the time of the Ancient Greeks and other periods in time that they have already studied.
In English, the children will be learning to write narratives using Greek myths as a stimulus, and in maths will be consolidating their place value knowledge from Year 3 and developing their understanding of using 1,000 numbers.
Our class novel this half term is '

The Beasts of Olympus: Beast Keeper' by Lucy Coats

.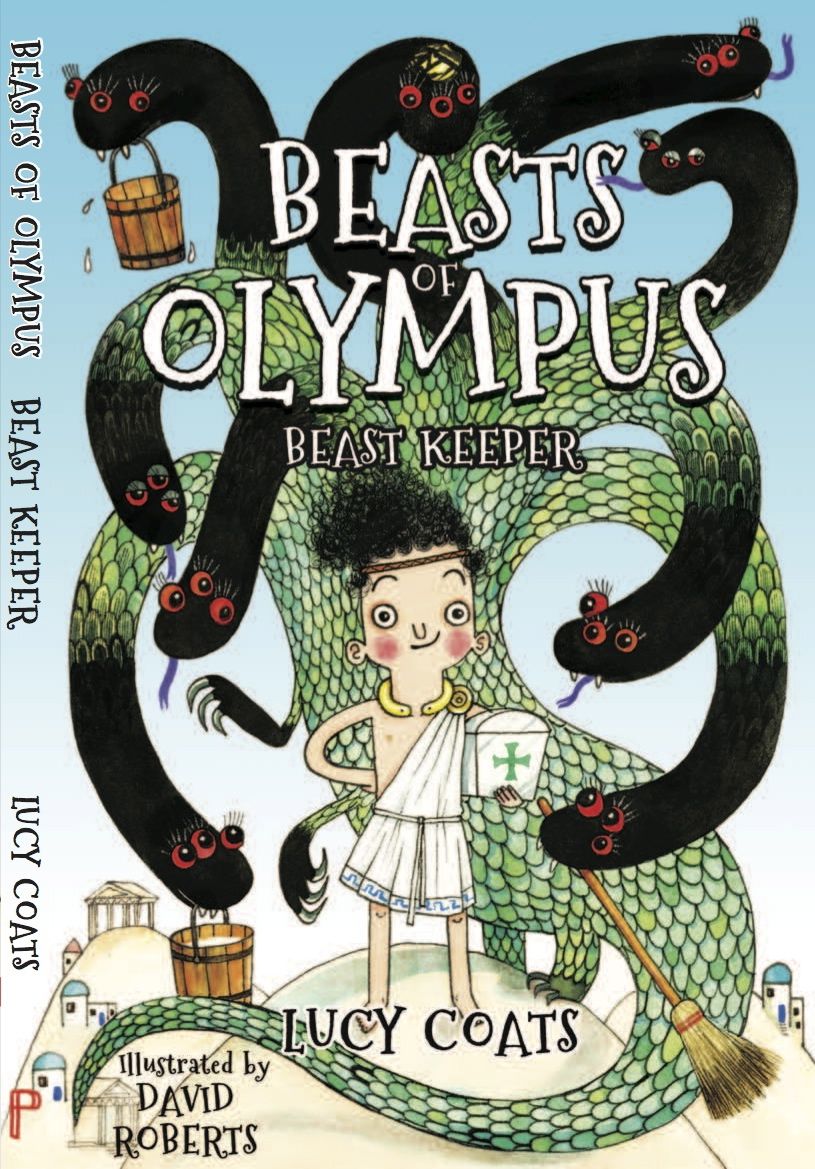 Demon is chatting to the chickens when his dad arrives. Demon has never met Pan before, so the goat-legged, curly-horned, yellow-eyed god, ruler of all forests and wild creatures, is quite a surprise. Pan takes Demon to Mount Olympus by magic rainbow and installs him in the stinky Stables of the Gods as trainee stable boy.
Finding a new skin for the Nemean Lion is just one of Demon's dangerous assignments but when Hera commands him to bring her pet Hydra back to life, Demon is flummoxed. None of his magic helps to revitalise the Hydra's nine severed heads…
A funny, accessible, adventurous introduction to characters and stories from ancient Greece, starring an endearing hero faced with impossible tasks
Over the half term,. we will also be learning about:
o Maths - Place Value, Addition and Subtraction.
o Science - Living Things and their Habitats.
o Computing  - How does the internet work?
o History - A study of Ancient Greece.
o Art - Drawing skills.
o Spanish  - To speak and ask questions around the theme of daily routines at school.
o PSHE  - Health and Wellbeing.
o PE - Basketball and Dance.
o RE - Sikh Rites of Passage.
o Music - This Little Light of Mine.
---
Knowledge Organisers
Below you can find our knowledge organisers for our subjects this half term. These can be used to quiz at home about topics or to revise key concepts.
PE & Outdoor Learning
In the Autumn term, PE takes place on a MONDAY and TUESDAY.

P

E

kits consist of PLAIN black shorts or jogging bottoms, PLAIN white t-shirt, and trainers.
In the
Autumn term, Outdoor Learning takes place on alternate weeks on a TUESDAY.
Please see the weekly timetable below:
Week 1

WC 11.9.23

Week 2

WC 18.9.23

Week 3

WC 25.9.23

Week 4

WC 2.10.23

Week 5

WC 9.10.23

Week 6

WC 18.10.23

Heather

Mon - PE

Tues - PE

Mon - PE

Tues - Outdoor Learning

Mon - PE

Tues - PE

Mon - PE

Tues - Outdoor Learning

Mon - PE

Tues - PE

Mon - PE

Tues - Outdoor Learning

Clover

Mon - PE

Tues - Outdoor Learning

Mon - PE

Tues - PE

Mon - PE

Tues - Outdoor Learning

Mon - PE

Tues - PE

Mon - PE

Tues - Outdoor Learning

Mon - PE

Tues - PE
Outdoor Learning

kits consist of:
Warm clothing

Black jogging bottoms or leggings

John Clifford jumper, cardigan or warm plain jumper

Waterproof coat, trousers or all in one

Extra layers

Warm socks

Hat, scarf, gloves

Wellies or old trainers (brought to school in a named bag and preferably to be left at school)
All the kit should be clearly named and in a bag which can be hung on your child's peg. Children have the opportunity to build dens, explore the mud kitchen, look after our animals and can get messy. Please send in clothes that you do not mind getting messy or wet.
Homework in Year 4
Reading:
Each week, we ask that all children read with somebody at home at least three times a week. This could be any adult or an older sibling or friend. Please sign their diary and add a comment. Every little bit of reading really does help children on the learning journey.
Spelling:
We also ask that the children practise their weekly spellings which can be found below and inside of the Communication Diary.
We conduct a spelling quiz each week as part of a dictation lesson, and these words form part of our English teaching for the week.
Times tables
A vital aspect of Maths is that the children have a secure recall of times tables so we ask that they spend some time each week on TT Rockstars practising these. Log in details can be found in your child's Communication Diary.