A Very Warm Welcome to Year 5!
Welcome to the start of the new academic year from all of the year 5 team: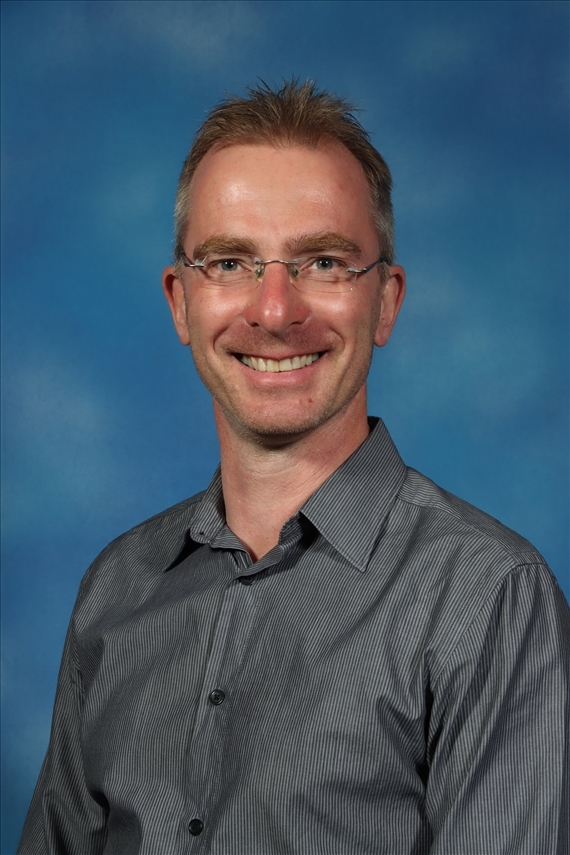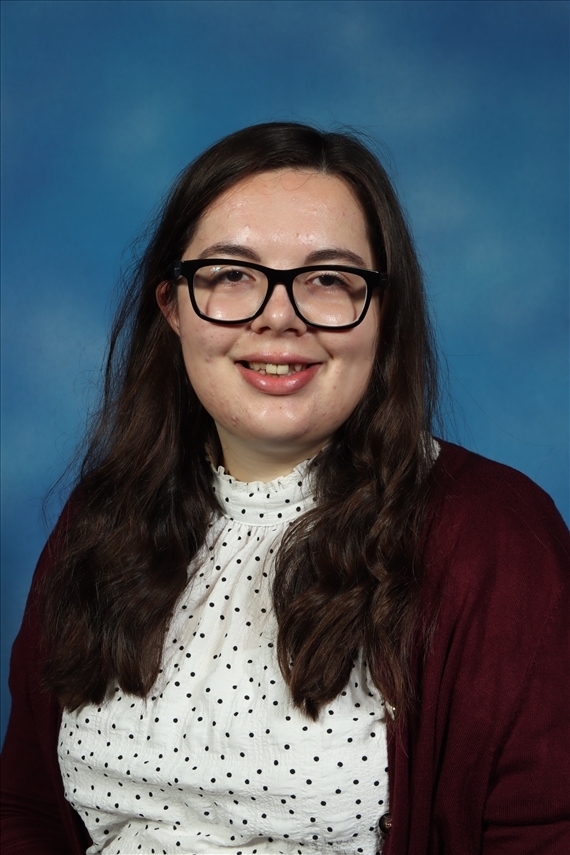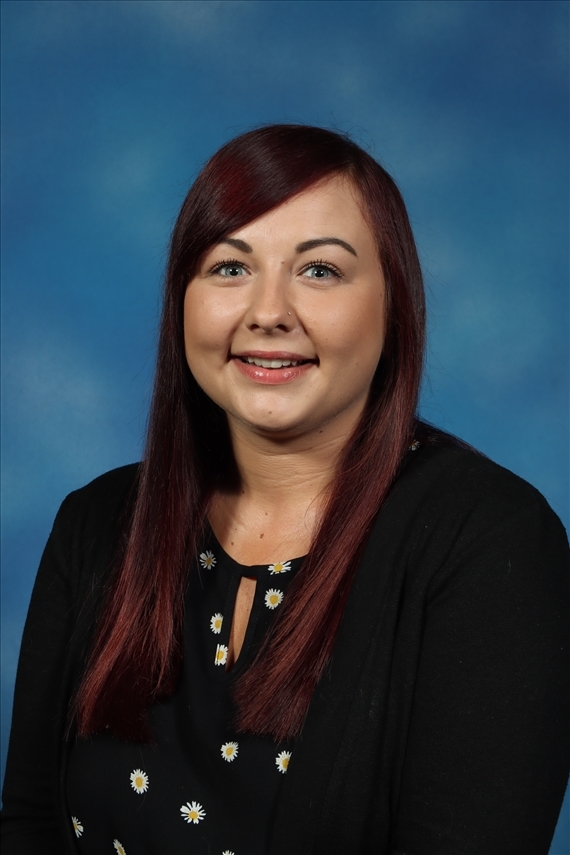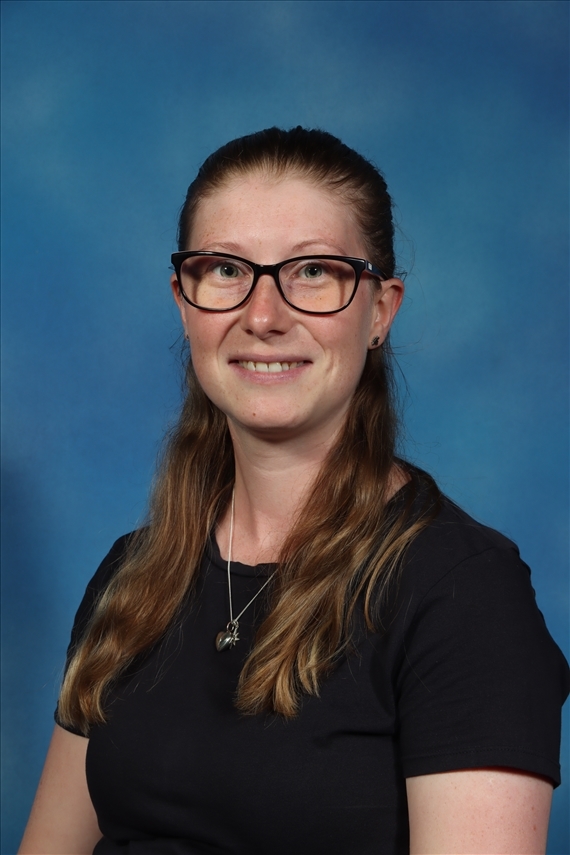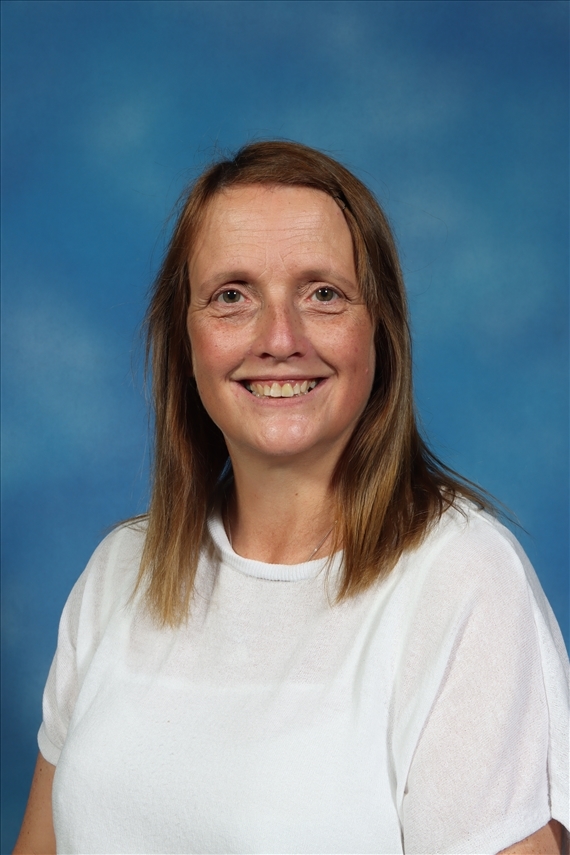 Mr Gooch - Buddleia Teacher Miss Joynes- Allium Teacher Miss Birch Miss McDonnell Mrs Davis (Teaching Assistants)
This half term, we are excited to jump into teaching and learning with our amazing Science and History led topic entitled:
'Have you got a dream?'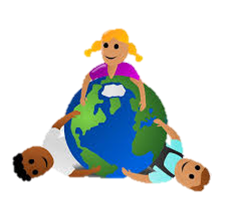 This half term the children will be learning all about living things and their habitats. They will be looking at life cycles of plants, mammals, amphibians and birds. Additionally, children will be learning about the history of the Benin and using this to form part of their writing.
Our key text this half term is Journey to Jo'burg by Beverly Naidoo. Children will be creating their own journey story and create a non-chronological report on the Benin.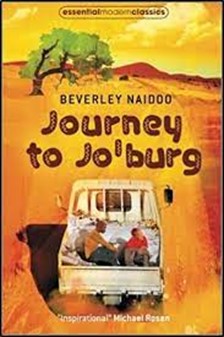 About the story:
Walking had been so quiet but travelling in a lorry was very noisy. The air which had been so hot and still before, now swept past their faces.
Naledi had made up her mind. Her baby sister was ill and needed her mother. Mother was working in Johannesburg, 300 miles away. The only way to reach her was to get to the big road and walk. So Naledi and her brother Tiro did just that.
Set against the dangerous landscape of apartheid South Africa, JOURNEY TO JO'BURG is the inspiring story of two brave children who will do anything to save their little sister.
Over the half term, we will also be learning:
MATHS – Place Value, Addition and Subtraction
SCIENCE – Living things and their habitats
COMPUTING – Computer systems and networks – sharing information
HISTORY – Study of the Benin (West Africa)
RE – Islam
DT – Textiles: Kente patterns
PSHE – Living in the wider world 1
PE – Swimming and Rounders
MFL – All about me
MUSIC – Sing up: What shall we do with a drunken sailor?
We will continue to ask the children to read three times a week at home and to practise their spelling weekly. These will be given each Friday and tested the following Thursday.
Key Dates for Autumn 1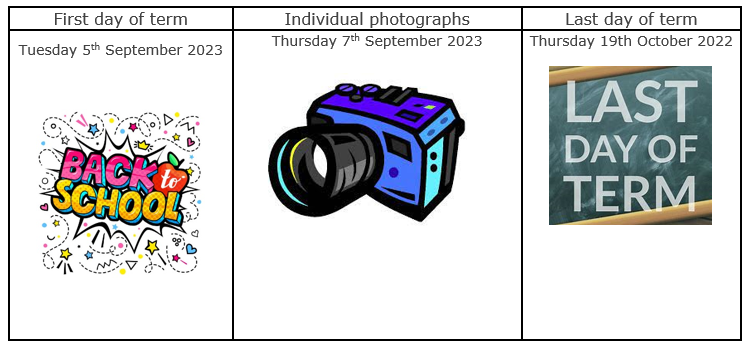 PE and Outdoor Learning
In the Autumn term, Swimming takes place on a Monday morning. PE and outdoor learning takes place on alternate Wednesday Mornings. PE kits consist of PLAIN black shorts or jogging bottoms, PLAIN white t-shirt, and trainers.
This year, children will need to come to school in their school uniform and bring their PE kit to get changed into. Children will also need to bring their Outdoor Learning kit to get changed into with wellies in a separate bag.
Please see the timetable for this half term below:

Homework in Year 5
Each week, we ask that all children read with somebody at home at least three times a week. This could be any adult or an older sibling or friend. Please sign their diary and add a comment. Every little bit of reading really does help children on the learning journey. We also ask that the children practise their weekly spellings which can be found below. We conduct a spelling quiz each week as part of a dictation lesson, and these words form part of our English teaching for the week. A vital aspect of Maths is that the children have a secure recall of times tables so we ask that they spend some time each week on TT Rockstars practising these. We also have a half-termly homework challenge grid to complete with children being rewarded for their efforts of going above and beyond by up-levelling to a bronze, silver or gold card!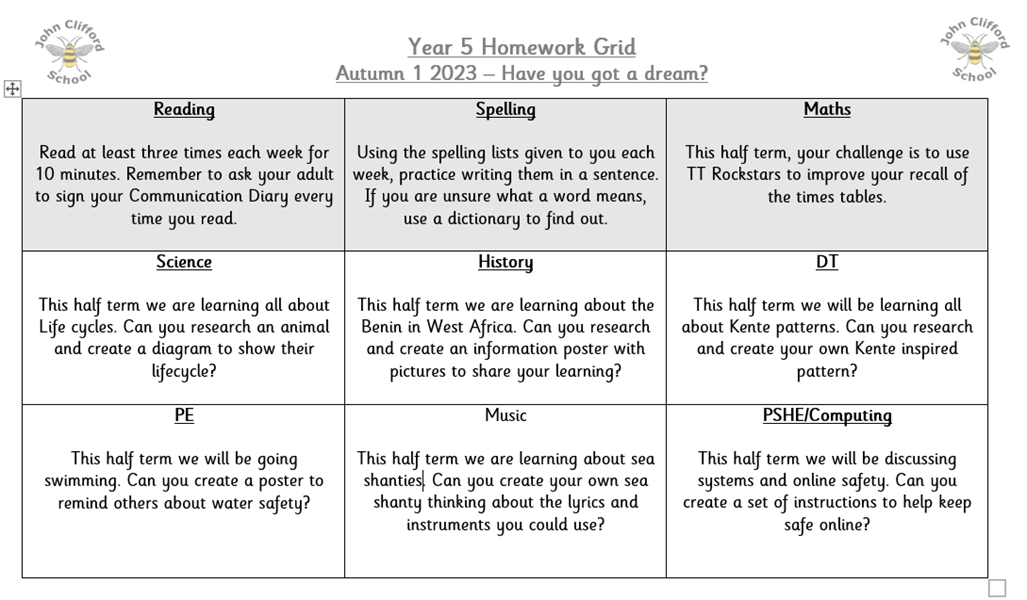 Spelling Overview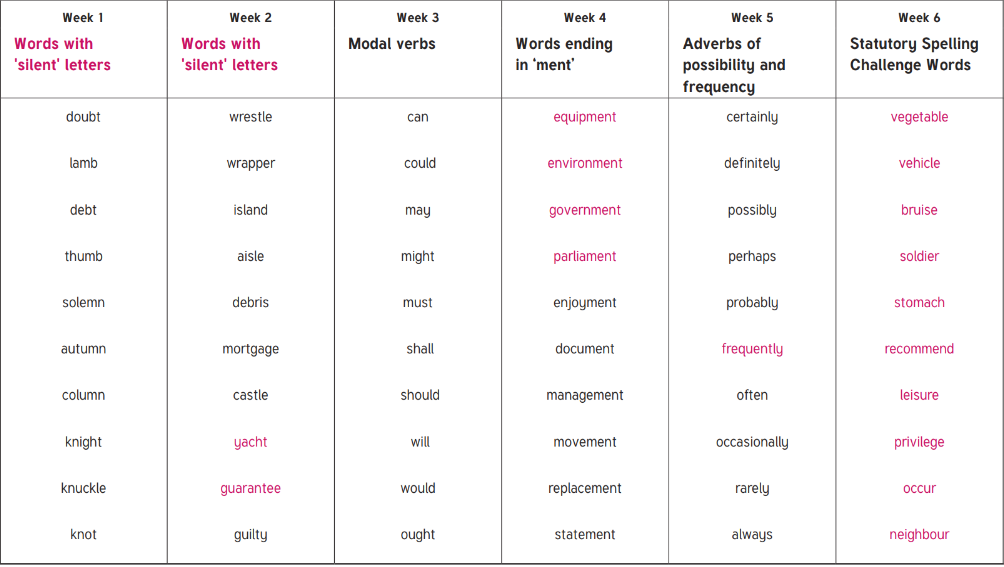 Provisional Timetable for Autumn 1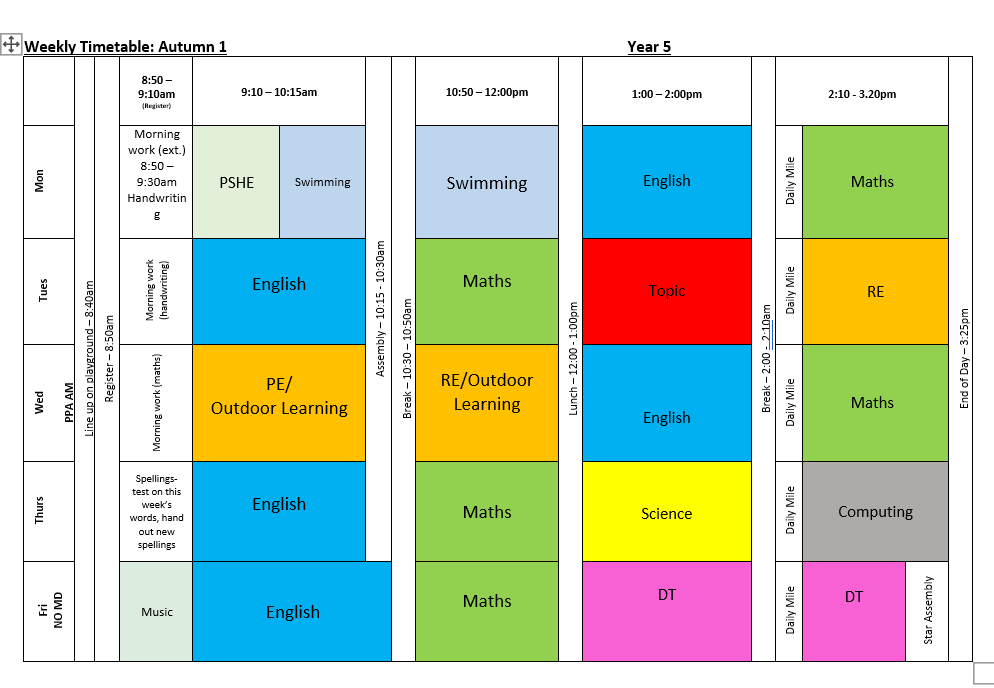 Knowledge Organisers
History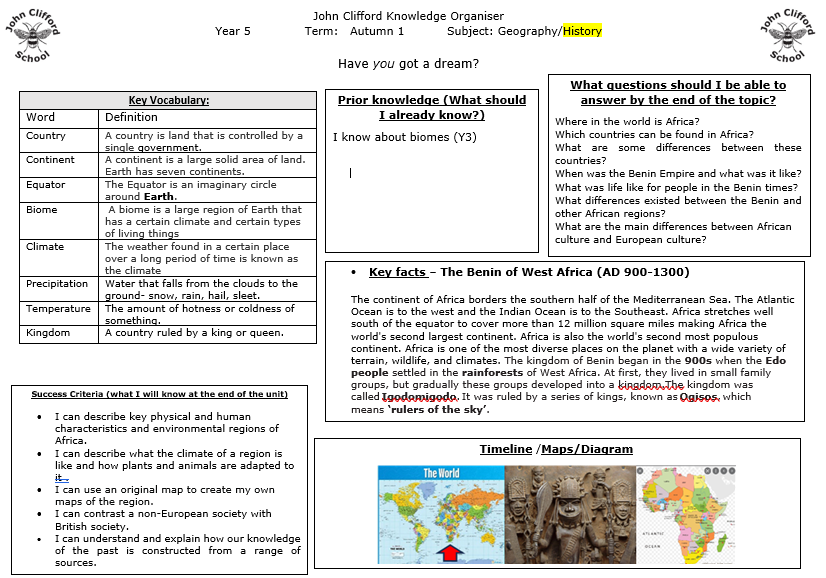 Science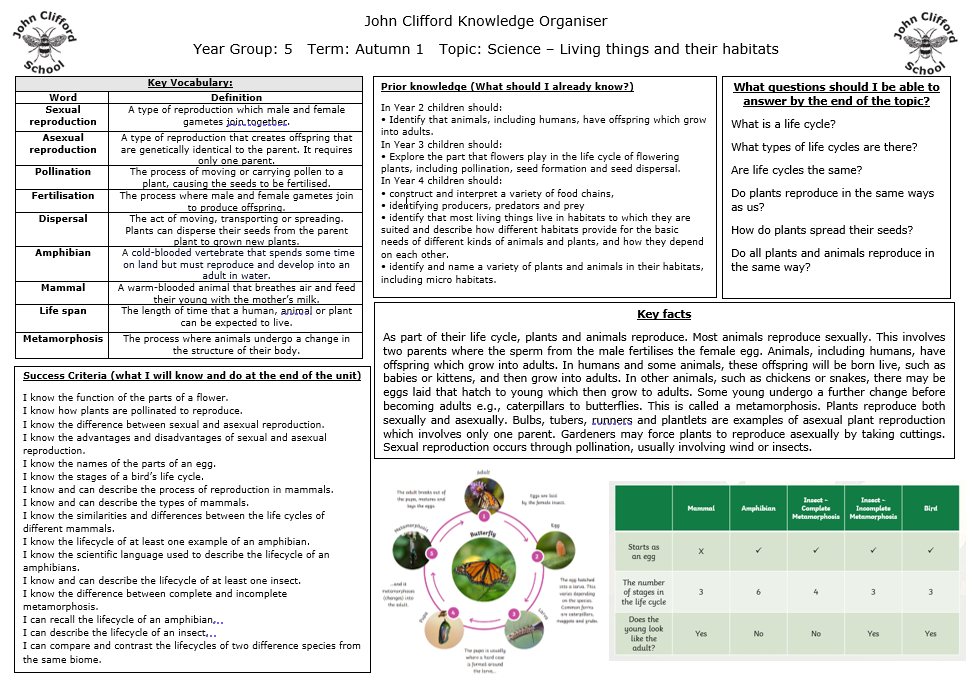 RE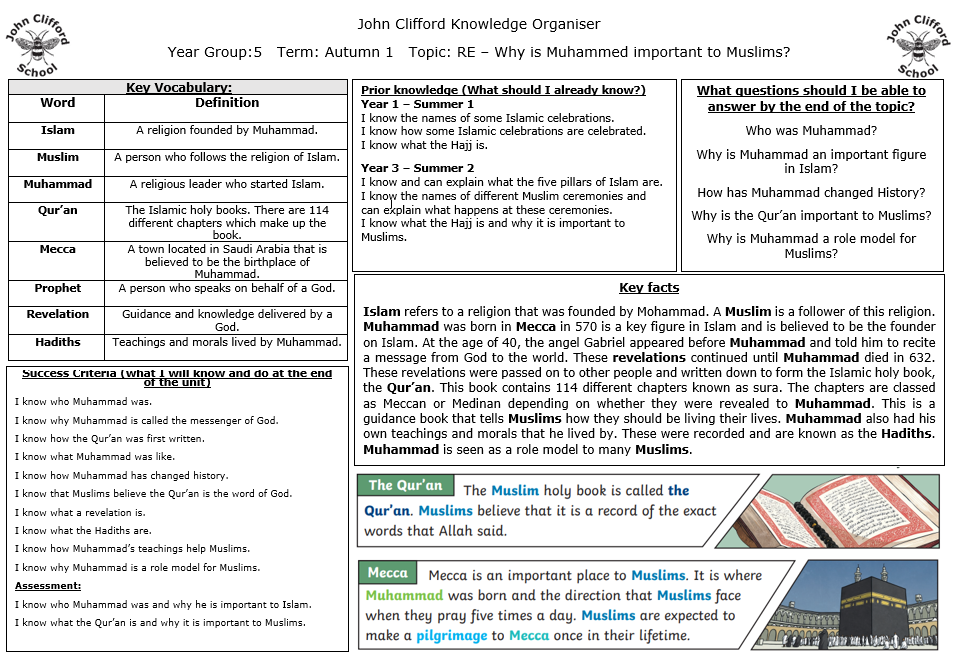 Later on this term, check out our class blogs to see what

we've been doing in school! Meanwhile, here are last year's blogs so you can the kind of activities your child will be experiencing this year.
Art 6.10.22

In Buddleia this week, we have been looking at British artist Lynette Yaidom Boakye's work. She is a portrait artiost who paints imaginary people in a variety of poses. She often creates images by using features of people she sees in magazines so this week we collected images and created imaginary people for our portraits.