Welcome to Year 6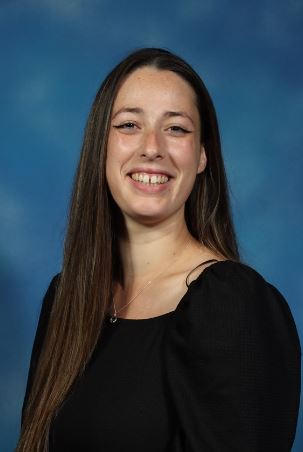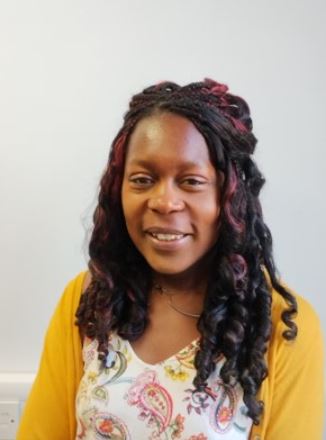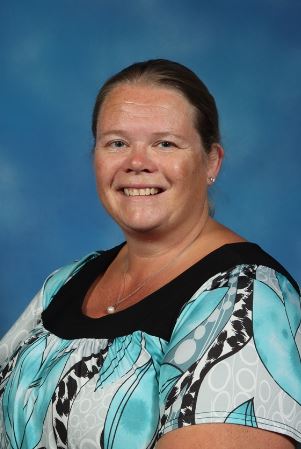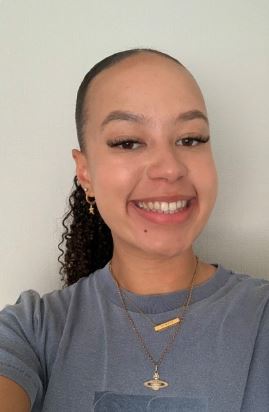 Miss Crook - Lupin Class Teacher
Mr Morris - Foxglove Class Teacher (Mon, Tues, Weds, Fri)
Miss Griffiths - Foxglove Class Teacher (Thurs)
Mrs Bailey - Teaching Assistant
Miss Hull - Teaching Assistant
Ms Winfield- PPA Teacher (Tuesday afternoons)
A Very Warm Welcome to Year 6
Welcome to all our Year 6s - new and old - for what promises to be an exciting year. The final year of primary school is an important one, and it's our mission to make it as engaging and enjoyable as possible. During the year, parents & carers will apply for secondary school places for Y6 children (applications are made in October 2023, and places are allocated in March 2024). SATs tests will take place in May 2024 and in June-July 2024 transition to secondary school will be carried out. And not to forget that we are really looking forward to the Willersley Castle residential visit on January 17-19th 2024!
We also welcome several new members to the Year 6 team - Miss Crook and Mrs Bailey are both moving up from Y5 to Y6. Miss Hull and Miss Griffiths are both joining us as well.
Our theme for this half term is:
'What was the British Empire and what is its impact on our lives today?'
This engaging and wide-ranging topic looks at the history of the British Empire, its involvement in - and the abolition of - the slave trade, and how this has affected the modern world in different ways. Knowledge Organiser 2023 British Empire.pdf (johnclifford.school)
Our class novel is The Kidnapped Prince by Olaudah Equiano and Ann Cameron: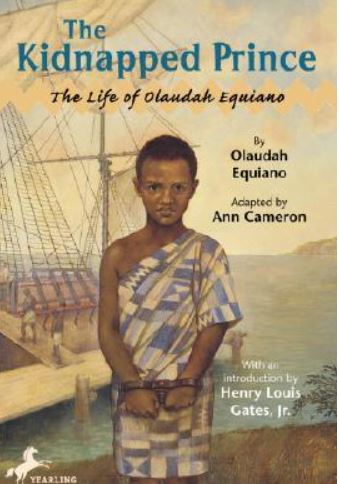 This book tells the extraordinary true story of Olaudah Equiano, a boy from Benin, Africa, who was kidnapped in the 1700s and sold into slavery. Olaudah worked as a trader and a sailor across the Caribbean, England and North America before eventually buying his own freedom and writing his memoirs. This version has been adapted by Ann Cameron especially for children.
Over the half term, we will also be learning:
MATHS - geometry (drawing angles and 2D shapes); fractions (ordering, comparing and calculation); four operations
ENGLISH - setting descriptions and persuasive writing
HISTORY- the British Empire & the slave trade
SCIENCE - the circulatory system
COMPUTING - programming
ART - identity in painted portraits
RE - stories of Hinduism
PSHE - living in the wider world
OUTDOOR LEARNING - team work
PE - netball, cricket
PE & Outdoor Learning
Please bring your kit to school on the appropriate days (PE kit can be left in school in a labelled bag; ODL kit must go home). Please remember to remove earrings for PE.
PE and Outdoor Learning will commence on the week beginning 11th September 2023. PE takes place every Monday and every other Tuesday.
PE and ODL will alternate weekly on a Tuesday. Please make sure your child has the correct kit according to the timetable below.
Week 1

w/c 04.09.23

Week 2

w/c 11.09.23

Week 3

w/c 18.09.23

Week 4

w/c 25.09.23

Week 5

w/c 02.10.23

Week 6

w/c 09.10.23

Week 7

w/c 16.10.23

Lupin
n/a

PE

ODL

PE
ODL
PE
ODL
Foxgloves
n/a

ODL

PE
ODL
PE
ODL
PE
Homework and supporting at home in Year 6
Each week, we ask that all children read with somebody at home at least three times and have this recorded in their diary and signed by an adult – this is checked in school every Friday and rewarded with a 'level up' (a Bronze, Silver or Gold card if completed correctly). Every little bit of reading really does help children on the learning journey.
Weekly spellings will also be given on a Friday and tested the following Friday - a sheet will come home with this work. Again, a 'level up' is offered for correctly completed homework.
TT Rockstars will have specific maths challenges set as well as our regular TTRS Battles.
Writing: here is a copy of the Writing Key Knowledge Organiser/ Targets that we are using in class in Year 6. This may be useful if your child is completing any writing at home and shows the range of punctuation that they are expected to know and use in Year 6. Y6 Targets Writing Core Knowledge Organiser 2023.pdf (johnclifford.school)
Spelling: in Year 6, children are expected to be able to spell, understand and use all of these key words. There are two sets, Year 3-4 and Year 5-6. We practise these in school but it will always help to practise these at home as well.
Year 3 4 Spellings.pdf (johnclifford.school)
Year 5 6 Spellings.pdf (johnclifford.school)
Meet the teacher
Please find the slides from our 'Meet the Teacher' meeting here: Meet the Teacher slides