Welcome to Year 6
Mr Gooch - Lupin Class
Mr Morris - Foxglove Class (Mon, Tues, Weds, Fri)
Miss Kyle - Foxglove (Thursdays)
Mrs Bailey - Year 6 Teaching Assistant
Ms Winfield- PPA
A Very Warm Welcome to Year 6
Phew! It's been an incredibly busy Summer Term so far; it's hard to believe that, in just six weeks, we packed in the SATS tests, a trip to the Caves of Nottingham, the Jubilee celebrations and a fantastic cake sale hosted by Year 6. We are looking forward to the final half term of Year 6 and will be making it a memorable experience for all our pupils. Our focus will be on making sure that we are as prepared as possible for secondary school as we begin our transition work and look forward to ending the year with our Graduation Showcase event.
Our theme for this half term is:
'Are you ready for change?'
Our topic focus will be on science, as we look at life cycles and habitats and making our new JC bees welcome to their hive in the outdoor leaning area. PSHE will also be a focus, as we complete the 'Ready For Secondary' programme and also SRE - Sex and Relationships Education (week beginning June 27th). There are secondary school transition days running as well which will involve your children spending some time at their new secondary school prior to starting in September 2022.
Our class novel this half term is the much-loved Holes by Louis Sachar.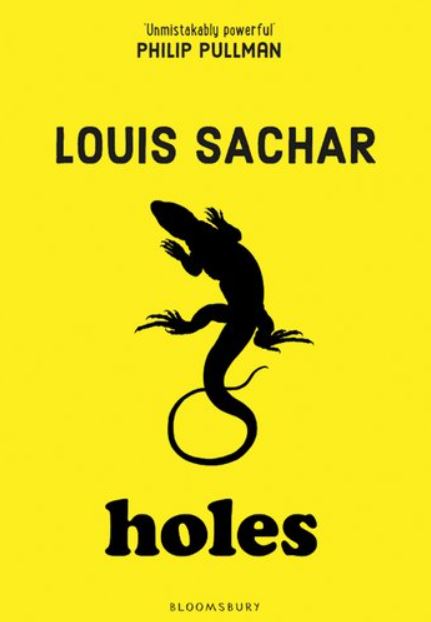 "Holes is a 1998 novel written by Louis Sachar. The book centers on Stanley Yelnats, who is sent to Camp Green Lake, a boot camp in a desert in Texas, after being falsely accused of theft. The plot explores the history of the area and how the actions of several characters in the past have affected Stanley's life in the present. These interconnecting stories touch on themes such as racism, homelessness, illiteracy, and arranged marriage."
Over the half term, we will also be learning:
MATHS - Revision of all key areas and calculation, investigations and problem-solving.
ENGLISH - Effective description and communication of ideas; writing non-chronological reports.
COMPUTING - Creating and adapting a database to store scientific information.
SCIENCE - Living things and their habitats.
GEOGRAPHY - Deserts in the USA.
RE - How does faith inspire art?
ART - sculpture in clay and wood.
SPANISH - Using oral and written vocabulary to describe ourselves, our families and our likes and dislikes.
PSHE - Making a successful transition to secondary school; RSE - Relationships & Sex Education (Week beginning 27th JUne)
MUSIC - Performance and rounds.
OUTDOOR LEARNING - camping skills.
PE - Athletics and Swimming.
We will continue to ask the children to read three times a week at home.
Key Dates for Summer 2 in Year 6
As we have a very busy end of year coming up, we thought it might be useful to see an overview of forthcoming confirmed events for Y6 children. Transition days are only for the children who will be attending that school in Year 7 – all other Y6 children will attend John Clifford School as normal. Further information will follow as soon as we have it.
Year 6 Summer Term 2 Activity Overview

Weds 8th June

Class Photos (whole school)

Swimming for Year 6 starts

Thurs 9th June

Tennis Centre Trip (Foxgloves only)

Fri 10th June

Tennis Centre Trip (Lupins only)

Weds 29th June

Clip & Climb Trip (Foxgloves only)

Thurs 30th June

Clip & Climb Trip (Lupins only)

Thurs 30th June (evening)

Y6 Camp on Field – overnight (all Y6 children)

29th & 30th June

Transition day (Wilsthorpe School)

5th & 6th July

Transition day (Bramcote College)

5th & 6th July

Transition day (Bluecoat Wollaton School)

5th & 6th July

Transition day (Fernwood School)

5th, 6th & 7th July

Transition day (Alderman White School)

5th & 6th July

Transition day (NUAST)

13th, 14th & 15th July

Transition day (Chilwell School)

Tues 19th July (1:30 - 3:15pm)

Year 6 Graduation Showcase (all Y6 children)

Fri 22nd July

Last day of term (whole school)

PE and Outdoor Learning
Swimming for Year 6s will run from Weds 8th June to Weds 20th July. The letter to parents including the kit required can be seen on the Letters Home page.
Each class will also will take part in Outdoor Learning every other week.
Homework in Year 6
Each week, we ask that all children read with somebody at home at least three times a week and have this recorded in their diary and signed by an adult – this is checked in school every Friday. Every little bit of reading really does help children on the learning journey. Although SATs have been completed, it is important that children practise maths calculation, times tables facts and writing as occasional tasks at home, as well as practising telling the time and independent organisational skills in order to be ready for secondary school in September.