Welcome to Year 6
Mr Gooch - Lupin Class
Mr Morris - Foxglove Class (Mon, Tues, Weds, Fri)
Miss Kyle - Foxglove (Thursdays)
Mrs Bailey - Year 6 Teaching Assistant
Ms Winfield- PPA
A Very Warm Welcome to Year 6
Welcome back to the Summer Term 2022 from all of the Year 6 team. We hope that you have had a good holiday and would like to introduce our new local history and geography topic:
'Could you live in a cave:
what was life like in Nottingham and Beeston during the Second World War?'
This half term, we will be studying our local history and geography, focusing on both the caves of Nottingham and what life was like for local people during the Second World War. The national SATs tests will be taking place in May (from the 9th-12th May 2022) and we will be revising and practising key skills in English and Maths for these [please see our SATs section further down this page for additional informataion]. We will be finishing SATs week off with an exciting visit into Nottingham to explore the local caves and history on Friday 13th May.

Our class novel this half term is Vince Cross's 'Blitz: My Story', a fictional biographical account written by Edie, a girl in 1940s London who describes the experiences of life as a child during World War Two.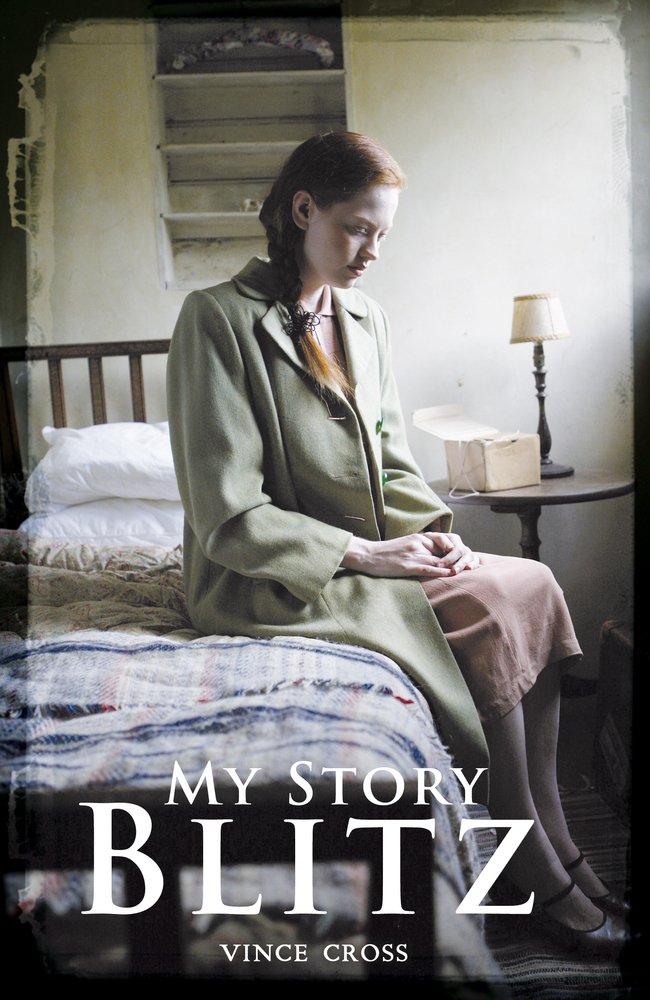 BLITZ is a thrilling wartime tale about two siblings evacuated to Wales. It's 1940, and with London under fire Edie and her little brother are evacuated to Wales. Miles from home and missing her family, Edie is determined to be strong, but when life in the countryside proves tougher than in the capital she is torn between obeying her parents and protecting her brother...
Over the half term, we will also be learning:
MATHS - Revision of all fractions, decimals and percentages; solving multi-step problems; revision of area and volume creating cave maps.
COMPUTING - Processing data
HISTORY - local history during the 1940s
GEOGRAPHY - what are caves and how have they been used by people in Nottingham over time?
RE - Islam.
SPANISH - Using oral and written vocabulary to describe ourselves, our families and our likes and dislikes.
PSHE - Health and Wellbeing.
MUSIC - Folk Music & Popular Songs
OUTDOOR LEARNING - map-reading and orienteering
PE - Athletics and Gymnastics
We will continue to ask the children to read three times a week at home and to practise maths and SPAG (Spelling, Punctuation and Grammar) using the booklets being sent home each week.
Key Dates for Summer 1
| | | | |
| --- | --- | --- | --- |
| Monday 9th May - Thursday 12th May | Friday 13th May | | |
| National SATS week | Y6 Trip to Nottingham City & Nottingham Caves | | |
PE and Outdoor Learning
In the Spring term, PE takes place on Tuesdays and Thursdays. Please could all children wear their PE kits to school on Tuesdays and Thursdays according to the timetable below. PE kits consist of PLAIN black shorts or jogging bottoms, PLAIN white t-shirt, and trainers. Children should wear their school jumper too. Each class will also will take part in Outdoor Learning every other week. Please see the timetable for this half term below:


Homework in Year 6
Each week, we ask that all children read with somebody at home at least three times a week and have this recorded in their diary and signed by an adult – this is checked in school every Friday. Every little bit of reading really does help children on the learning journey. This half term, we also ask that children practise maths and SPAG (Spelling, Punctuation and Grammar) using the booklets being sent home each week - see copies below. This will reinforce the learning being delivered in school and prepare children for the national SATs assessments that they will be taking in May 2022.
Year 6 SATs - May 9th-12 2022
In May, all children in Year 6 will be taking the national SATs assessments. We are preparing the children for this in school and have also prepared a video presentation for parents and carers - please do watch this and let us know if you have any questions.
{youtube}Year 6 SATs Parents' Information 2022 - YouTube{/youtube}