"Faith is taking the first step, even when you don't see the whole staircase."
‒ Martin Luther King Jr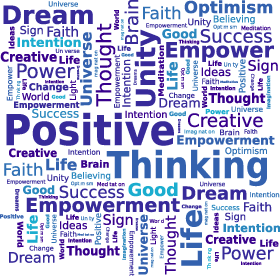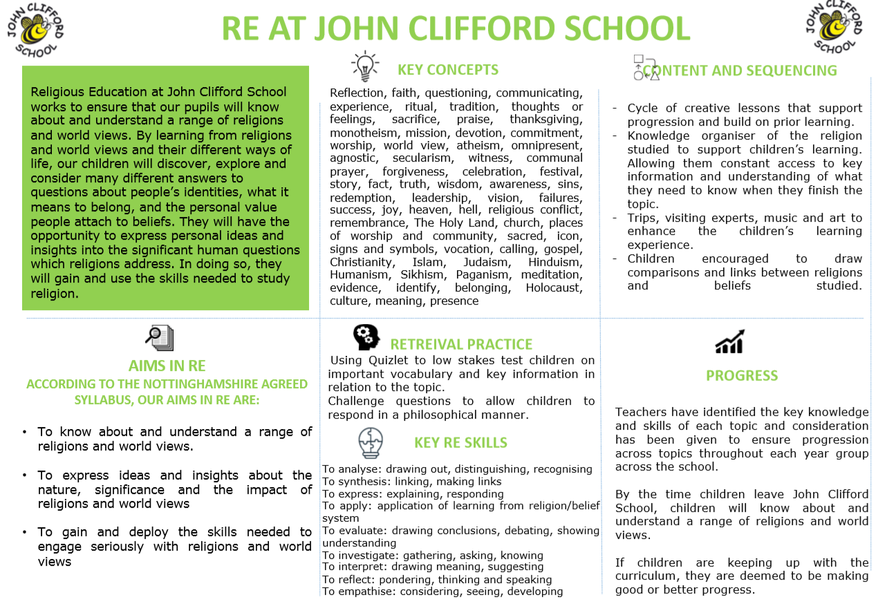 Why do we teach Religious Education?
The aim of Religious Education at John Clifford School is that our pupils will know about and understand a range of religions and world views. By learning from religions and world views and their different ways of life, our children will discover, explore and consider many different answers to questions about people's identities, what it means to belong, and the personal value people attach to beliefs. They will have the opportunity to express personal ideas and insights into the significant human questions which religions address. In doing so, they will gain and use the skills needed to study religion. It is an aim through our teaching of RE that our children learn to decide for themselves what wisdom can be gained from different belief communities and disagree respectfully and considerately when faced with answers to questions they differ in. Through creative, imaginary, thorough and respectful lessons, we desire to mould good citizens of the future who will live in a modern Britain promoting equality, pride, fairness, freedom and respect. Through RE, our aim is to celebrate the spiritual, moral and cultural development of all our pupils.
How do we teach Religious Education?
All staff believe that RE has a vital part to play in preparing our children to become good citizens in modern British life. It is a subject that makes significant contributions to pupils' ability to engage with ideas about British values, such as tolerance and respect for people who hold varied beliefs and world views and is a subject that helps promote the ethos and values of our school. In order to implement the teaching of RE successfully at John Clifford, we follow the Nottinghamshire Agreed Syllabus. All year groups follow a long-term plan that helps us to build the progressive curriculum our Agreed Syllabus delivers and creates the opportunity to learn about Religions at both a local, national and global level.
RE is taught to all* children in the form of one lesson per week. However, it can be a good subject that bridges into other lessons giving rise to themes being taught through cross- curricularl learning opportunities. In addition, teachers can decide to block lessons to deliver a themed week of RE instead of the discrete weekly lessons. Our Equality Curriculum is taught throughout all lessons.
The Agreed Syllabus gives a broad and deep study of RE and lessons are tailored towards the needs of the individual. Being enquiry based, lessons can take the form of differing teaching styles in order to meet desired outcomes. Drama, music, discussion, debate, art and low stakes quizzes can be used in addition written outcomes in lessons. Children are tracked in their understanding of RE by using 3 progressive scales:
Knowing and understanding a range of religions and world views which will allow them to recognise diversity which exists in our society.
Expressing ideas and insights about the nature, significance and the impact of religions and world views as they develop their own personal views on a range of issues
Developing and using skills which will assist them to engage seriously with religions and world views
Collective Worship
Collective Worship is delivered during assemblies at John Clifford in support of the RE curriculum. In order to deliver Collective Worship successfully, we have followed the guidance set by Nottinghamshire's SACRE to enable our school community to focus on any of the following:
explore together the world in which we live
develop a community spirit
celebrate together and share common values
develop a reflective approach to living and thinking deeply
foster a corporate identity and build community
affirm the individual and the community
deepen every individual's capacity for emotional responses
awaken empathetic responses
look beyond the material and the physical
share experiences and possibilities of the transcendent
challenge and question their own thinking and the views of others.
We also intend that Collective Worship contributes to the development of the pupil as a 'whole' person by providing opportunities to:
worship that which is considered worthy
consider spiritual and moral issues
explore their own beliefs
Challenge and question their own views and those of others
develop their own spirituality
reinforce positive attitudes
participate and respond
reflect on what it means to be human
Specific images and gestures are offered to the children to help them to engage with this time, and should they choose too, help encourage deeper reflection to what is being presented.
*Children are not forced to participate during these times and parents reserve the right to withdraw their child(ren) from both Religious Education lessons and assemblies.
What are the outcomes for our children?
Our Religious Education Curriculum is high quality, well thought out and is planned to demonstrate progression. If children are keeping up with the curriculum, they are deemed to be making good or better progress. In addition, we measure the impact of our curriculum through the following methods:
A reflection on standards achieved against the planned outcomes;
A celebration of learning for each term which demonstrates progression across the school;
Pupil discussions about their learning.
Collective Worship