"Geography is the subject which holds the key to our future."
‒ Michael Palin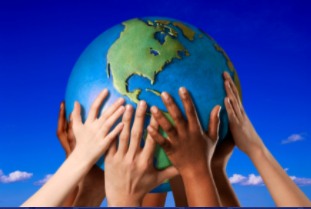 The aim of the John Clifford Primary Geography curriculum is to inspire children to want to know more about the world and aim to build the children's spiritual, moral, social and cultural development. Not only do we at John Clifford want children to know about the world, we want children to know about their place in it and their responsibilities.
The curriculum at John Clifford is carefully planned and structured to ensure that current learning is linked to previous learning and that the school's approaches are informed by current pedagogy.
Children will develop knowledge of significant places, understand the key geographical features in locations around the world and consider their role as global citizens.
The geography curriculum closely links with History through exploring the location of key places. However, our curriculum also allows lots of opportunities to link Geography learning with other subjects including English, Reading, Maths and Art. Children may use the knowledge they have acquired as part of their focus for writing in English lessons.
Why do we teach Geography?
At John Clifford, we intend to provide children with the knowledge and skills to understand the world around them and their responsibility in their community and globally.
We believe that a high quality Geography education provides and inspires children to be curious and fascinated about the world around them. We see Geography as an investigative subject in which children can create answers and questions about the natural and human aspects of the world.
Our Geography curriculum is underpinned by knowledge teaching children about various locations, people, resources and Earth's key physical and human processes.

The National Curriculum for Geography