"Design is not just what something looks like or feels like. Design is how it works."
‒ Steve Jobs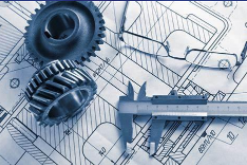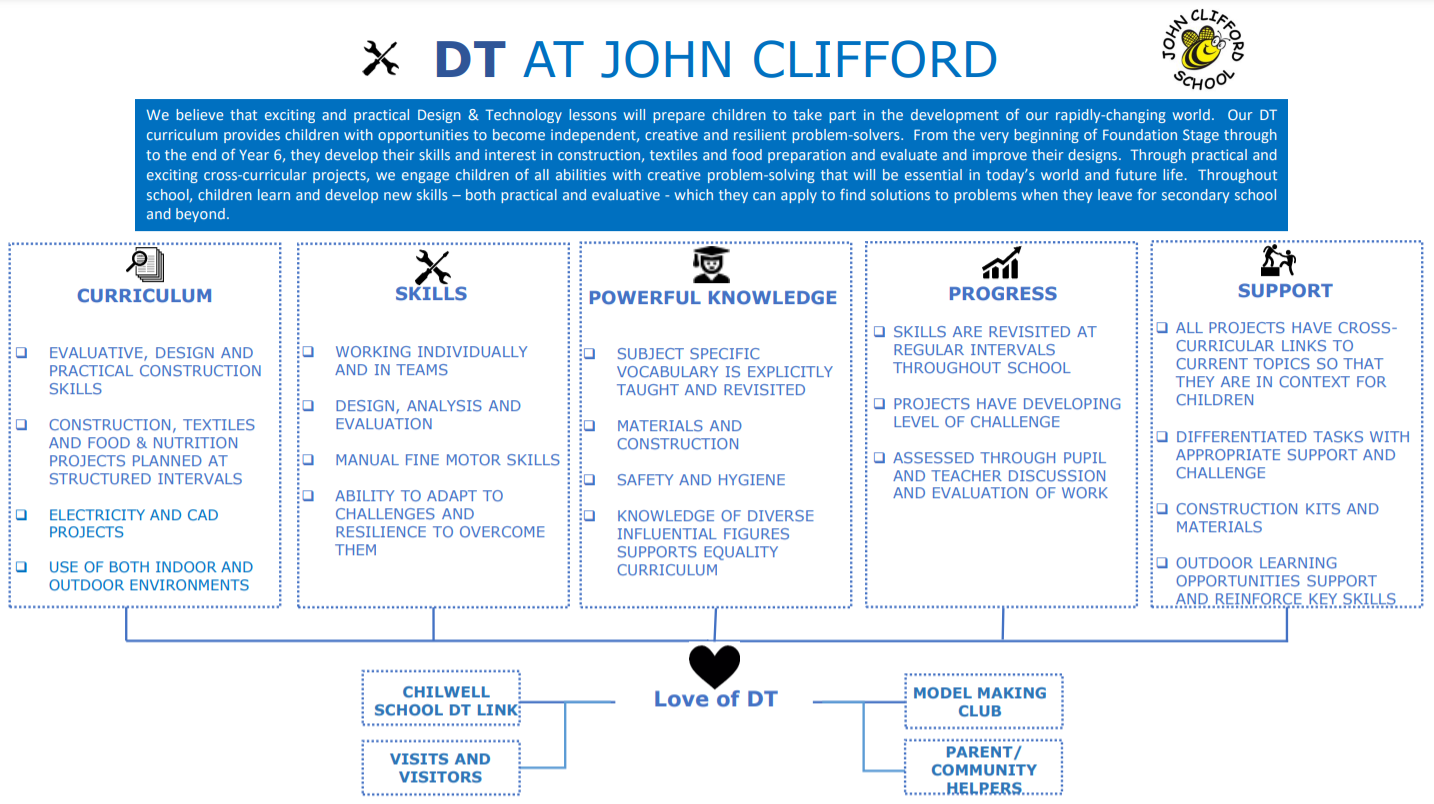 Why do we teach Design and Technology?
At John Clifford School, we believe that exciting and practical Design & Technology lessons will prepare children to take part in the development of our rapidly-changing world.
Our DT curriculum provides children with opportunities to become creative and resilient problem-solvers who can work equally well independently and in teams. From the very beginning of Foundation Stage through to Year 6, they develop their skills, vocabulary and interest in construction, textiles and food preparation and are always encouraged to evaluate and improve their designs.
We recognise that, within our context, we teach many children who start with great potential but limited experience and knowledge of the world, including vocabulary and motor skills. Through practical and exciting cross-curricular projects, we engage children of all abilities with creative problem-solving that will be essential in today's world and future life. Throughout school, children learn and develop new skills – both practical and evaluative - which they can apply to find solutions to design problems when they leave for secondary school and beyond.
How do we teach Design and Technology?
Teachers are expected to plan their curriculum for Design & Technology using the LTP and scheme of NC work developed across the school. Three DT projects are planned per year group and alternated with three Art and Design projects, each usually taking place over a half-term (FS plan linked DT skills in every half term).
As part of this planning process, teachers consider the following:
A cross-curricular focus for each project, so that the DT learning always has relevance to the children;
A cycle of lessons for each project, which includes practical and design work and begins and ends with analysis/ evaluation;
An appropriate balance of construction, textiles and food and nutrition projects with progression in skills;
Trips and visiting experts who will enhance the learning experience.
What are the outcomes for our children?
Our Design & Technology Curriculum is high quality, tailored to our context and is planned to demonstrate progression. If children are keeping up with the curriculum, they are deemed to be making good or better progress. In addition, we measure the impact of our curriculum through the following methods:
- A reflection on standards achieved against the planned outcomes;
- Pupil discussions about their learning including their thoughts, ideas, processing and evaluations of work.

The National Curriculum for Design and Technology